About Us
We started Chingford Karate Club in 1985, and since then we have grown and offer a range of Karate classes seven days per week for all ages and abilities in many areas, including; North East London, Walthamstow, Chingford, Enfield, Hendon, Harlow, Barnet, Wanstead, Leyton, Woodford, Waltham Abbey, Epping and Albany Karate Club in Enfield Highway.
Throughout each week we have Karate classes especially targeted towards beginners, intermediate, and advanced Black and Brown Belt students and instructors. You can choose which classes are suitable for you on our club home page and then come along and watch a class in progress. Naturally, if you are keen and wish to start straightaway, you can. You need no special clothing to start, just something loose fitting and comfortable. You will be assured of a warm welcome to any of our clubs by our team of fully qualified Black Belt Instructors who will ensure that you enjoy your karate training and get the very best from yourself.
Our SKE instructors undergo a vigorous and ongoing Karate Instructor training program and examination, which ensures that you get the very best quality coaching and instruction that is available. Our Shotokan Karate Clubs also have regular gradings and courses with Top International Karate Instructors. All of our SKE Clubs have achieved the Safeguarding in Martial Arts Code which ensures children and vulnerable adults are protected and enjoy a safe Karate environment.
Sensei ENOEDA and SHOTOKAN KARATE ENGLAND
The SKE Chief instructor Sensei Rod Butler has over 45 years of experience in Shotokan Karate and was a regular instructor at the Marshall St Dojo of Sensei Enoeda in London's West End. He was a long time member of the KUGB and the JKA and achieved his 4th Dan KUGB JKA under the late Sensei Enoeda in May 1999 at the Crystal Palace National Sports Centre in London. Sensei Enoeda was the highly respected Chief Instructor of the KUGB as well as the Chief Instructor of JKA Europe. Sensei Enoeda was a regular guest instructor at the clubs which now form Shotokan Karate England and he always enjoyed visits and the socialising after the classes. Sensei Rod achieved his 5th Dan in October 2005 and his 6th Dan in April 2013.
As a respected Karate Association, we take our position responsibly and do our best to support you in your communities. Our Shotokan Karate Clubs have established a standard for Karate in London and the South of England that is unparalleled. More than 400 adults and Juniors who started as beginners in the clubs, have gone on to reach Black Belt level and some have gone on to achieve National and International success. Some have even gone on to become qualified SKE Karate Instructors themselves.
Shotokan Karate England on film and TV
Young Reporter of the Year at Wanstead Karate Club
Young Reporter of the year Simrit Tagar has her report on Wanstead Karate Club published, and very good it is too. Well done Simrit and well done Wanstead Karate Club. You can log in to the page and leave your comment.
The One Show
Shotokan Karate England featured in the BBC program 'The One Show' starring 'Karate Kid' Jaden Smith, and his Dad, Will Smith. TV journalist and personality John Sergeant acted as the BBC's 'Karate Kid' performing in a class with our members and Chief Instructor Sensei Rod Butler. The program highlights can be seen on our YouTube channel above. *Newspaper Report*
A Running Jump
Members and instructors were filmed by the renowned Mike Leigh for his special short film A Running Jump commissioned by the London Film Festival.
Whiskas
SKE was also filmed performing in the advert for Whiskas cat food, which was great fun and a spoof about a man living like a cat. Watch the advert here.
Martin Lewis Money Show
Other TV work has included the Martin Lewis Money Show filmed for ITV. Pictures and video are on the Martin Lewis page link above.
Books Magazines & Videos
Chief Instructor Rod Butler has also travelled to Japan, training at the famous JKA Dojo in Tokyo. He has a KARATE BOOK published about the late SENSEI ENOEDA 9th Dan with photos, notes and information collected over many years. You can have your own personally signed copy of this wonderful full colour karate book, 'KEINOSUKE ENOEDA~TIGER OF SHOTOKAN KARATE.' Just make contact with any one of our clubs to obtain your signed copy, or alternatively copies are available now on Amazon.
Rod now has his own biography published, detailing his own early Karate life and times. Read 'War Baby' also available on Amazon.
As well as running the clubs, Rod has written articles for various Martial Arts publications including SHOTOKAN MAGAZINE, TRADITIONAL KARATE and FIGHTING ARTS INTERNATIONAL. He also assisted in the production of the late Sensei Enoeda's series of VIDEOS AND BOOKS. ADVANCED SHOTOKAN KATA DVDs.
Safe-guarding/Welfare Officer – Mrs Liz Denton 07776 437937 Email; shotokarate.east@gmail.com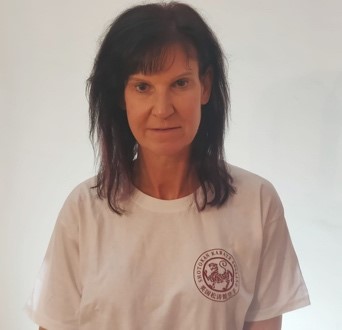 SKE Complaints Procedure
NSPCC Helpline – 0808 800 5000
Childline – 0800 1111 www.childline.org.uk
Kidscape – www.kidscape.org.uk