European Karate Tour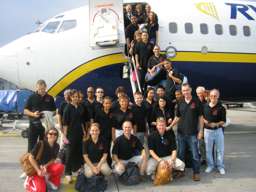 40 members of Shotokan Karate England have just returned from a European Karate Tour. The group trained with Master Kasajima, the Chief Instructor of Luxembourg and were the guests of the European Investment Bank (EIB).
SKE Chief Instructor Rod Butler was also a guest instructor on this special trip which formed part of the clubs' 20 year anniversary celebrations.